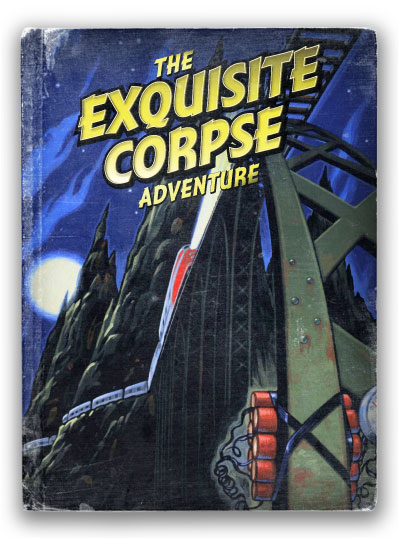 Who knew the Library of Congress was so hip? They're everywhere these days: starring in
Dan Brown's new The Lost Symbol
, uploading
amazing, copyright-free images on Flickr
for graphic designers and history buffs everywhere, and now hosting this awesome reading adventure. . .
Our "Exquisite Corpse Adventure" works this way: Jon Scieszka, the National
Ambassador for Young People's Literature, has written the first episode. . . He has passed it on to a cast of celebrated writers and illustrators, who must eventually bring the story to an end. Every two weeks, there will be a new episode and a new
illustration. The story will conclude a year from now. -- from Read.gov
The Library of Congress obviously has dusted off it's old, tattered leather covers and is showing its younger, more colorful content!
Read the first episode here. . .
Find educational links and ideas to go along with it here. . .